Paving stones through basalt:
Below is shown the work process to create flooring except through stones. Tiling images shown with fugues from cement to create a flat surface and informal.
Step 3: lift the stone and smearing contact material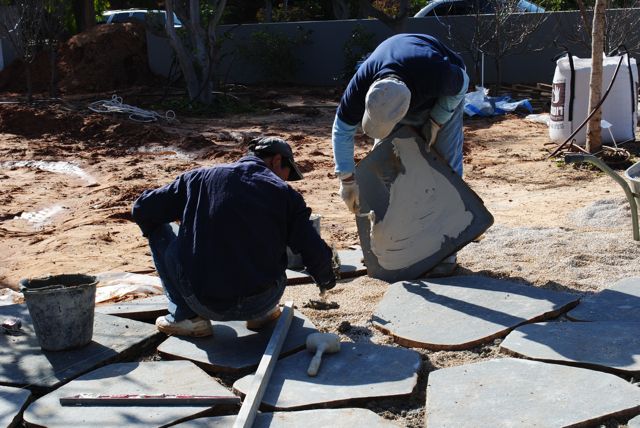 Step 4: applying the cement platform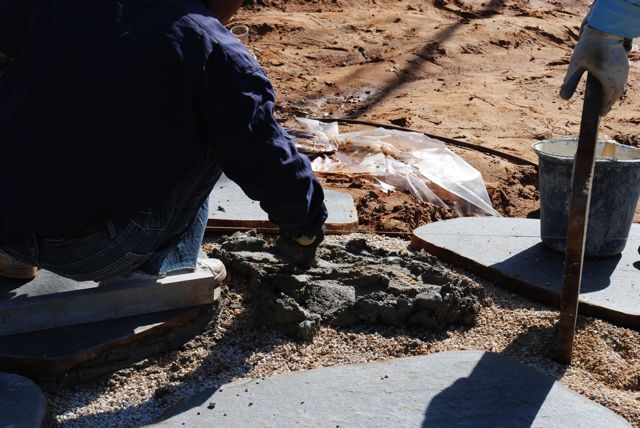 Step 5: placing the stone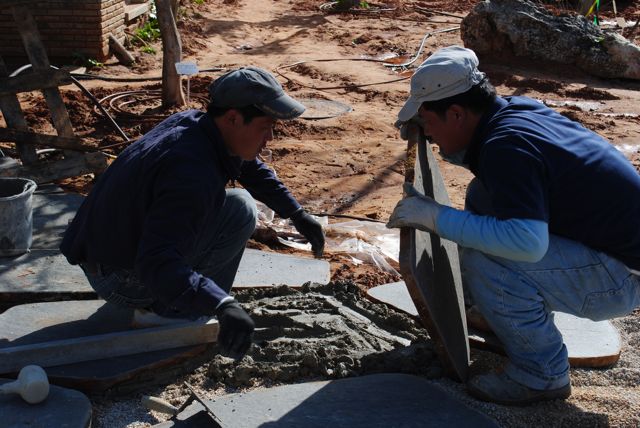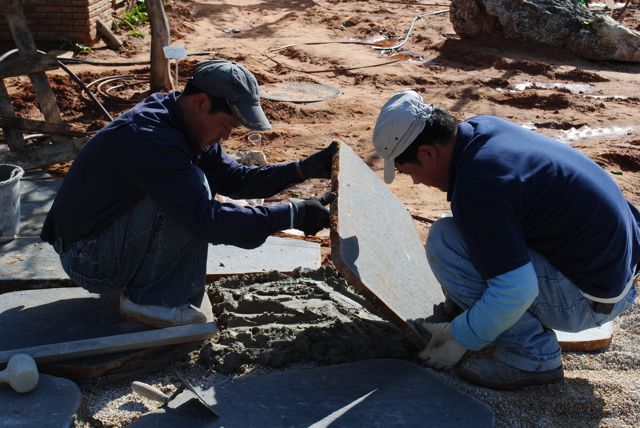 Step 6: setting the stone using a rubber hammer.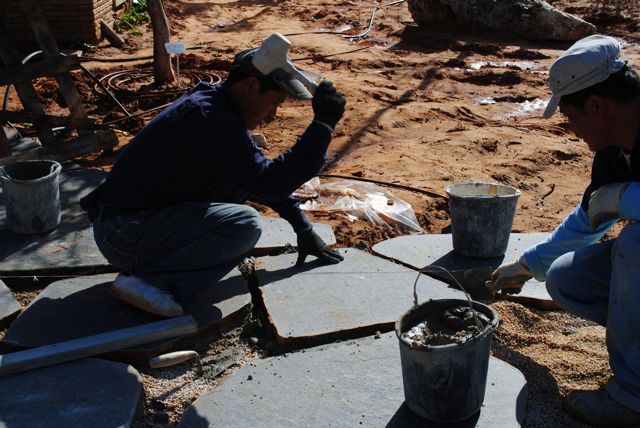 Step 7: alignment and leveling of the stone.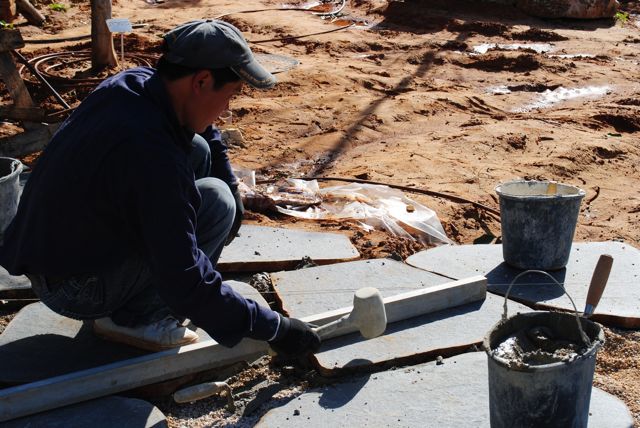 Final appearance: